Ο Βασίλης Χατζηδιάκος (γνωστός και με το καλλιτεχνικό του όνομα Χαρμάνης) είναι Έλληνας ράπερ, μέλος του συγκροτήματος Ζωντανοί Νεκροί.
BEGGARS – Rock 'n' Roll band EST. 2010
Beggars is a rock trio from Athens, Greece. The band was formed in 2009 by founding members Yannis Passas (vox, guitars) and Chili (bass). By the end of 2010 Angelos Tanis (drums) came into the equation to complete the band's line up.
The band has shared the stage with acts such as: THIN LIZZY, ERIC BURDON, THE GODFATHERS, Red Fang and has participated in festivals such us: OUT & LOUD Festival 2016 (Geiselwind/Germany), DESERTFEST Athens 2016, ROCKWAVE Festival, Anti-Racist Festival, RESISTANCE Festival.
The band currently is working on the new material for it's 5th upcoming album.
---

Band Members:
Yannis Passas: Vox/Guitars
Chili: Bass
Petros Kotsidas: Drums
---
Click HERE for their discography.
Find them on: Facebook , YouTube , Bandcamp
Arcadian Child were formed in Limassol, Cyprus, in 2013. Psyched, potent and intoxicating, they deliver daunting guitar-orientated psychedelia blended with ambient elements, hallucinogenic patterns and cathartic outbursts. With sounds rivaling the squealing sirens of the Mediterranan up to the dark bellows of the West, Arcadian Child convey their psychedelic ritual in their jam-filled live shows where they spread their hypnotic vibrations.
Their debut album, "Afterglow" came to light on the 29th of October, 2017 and was widely acclaimed and received compelling support from the international psych/fuzz scene. The Limassol psych rockers signed with Rogue Wave Records (the psychedelic imprint of Ripple Music) on January 2018 to release "Afterglow" on limited edition 12' Vinyl in the summer. They are currently working on material for their new album which is scheduled for release later in 2018 through Rogue Wave Records.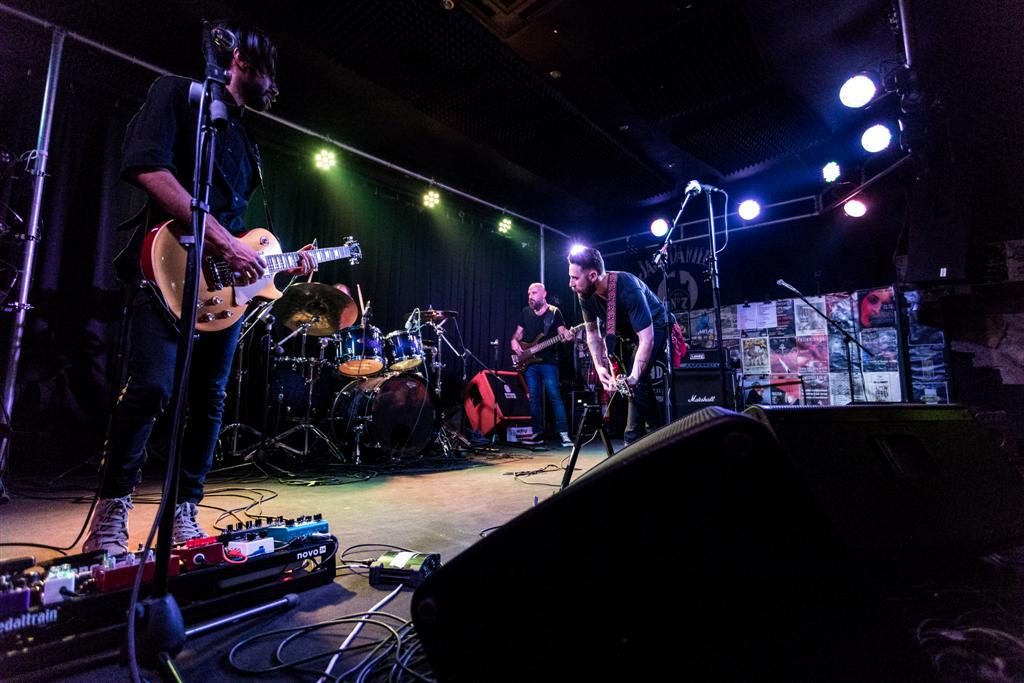 Band Members:
Panayiotis I.G  – vocals, guitar
Stathis Hadjicharalambous – guitar
Andreas Kerveros – bass, vocals
Christos Dimou – drums
---
Discography:
2017 • Afterglow (vinyl / CD / digital – album)
Buy their album: http://smarturl.it/arcadian_child 
---
Social Media: Facebook – Youtube – Soundcloud – Instagram