Whether you have tattoos from your head to your toes, or don't have one drop of ink under your skin, the Cyprus International Tattoo Convention  is an event everyone should experience at least once.
Held at the Carob Mill Restaurants Ltd, Limassol CYPRUS, lots of tattoo artists, tattoo enthusiasts, and the tattoo curious will gather from March 29th to 31st to celebrate the ancient art of tattooing.
Here's what you should know before you go.
Getting there
The convention kicks off at 1 p.m. on Friday and is open until 11 p.m. Saturday hours are 11 a.m. to almost midnight, and Sunday's hours are 11 a.m. to 8 p.m. Event organizers, have partnered with ACROPOLIS TAXI LTD, where travelers from abroad can book online transportation to and from airports, to ensure the best and safest ride to their destination.
Go HERE to reserve your ride. Use the keyword 'Tattoo Convention'.
Convention tickets are €10 per day or 20€ for a three-day pass (at the door). There is the option to purchase online pre-sale tickets at €15 and from selected locations around Cyprus. Click the link for details PRESALE TICKETS. Have in mind that with the purchase of pre-sale tickets you get the chance to win a FREE tattoo from Seven Stones Tattoo Studio worth €100 plus many more gifts.
If you decide to spend the night or the weekend in LIMASSOL, we have special deals for you.
Pier Beach Hotel Apts & Lemongrass Hostel. Click the link for details –> ACCOMMODATION.
---
Once you're there
While the ink is the major attraction, there is much more to experience during this three-day festival of artwork. Getting a tattoo or watching an artist tattoo a friend is the main objective of attending the weekend-long show. But there is live entertainment and music, as well as beverages, performance shows, body arts and much more…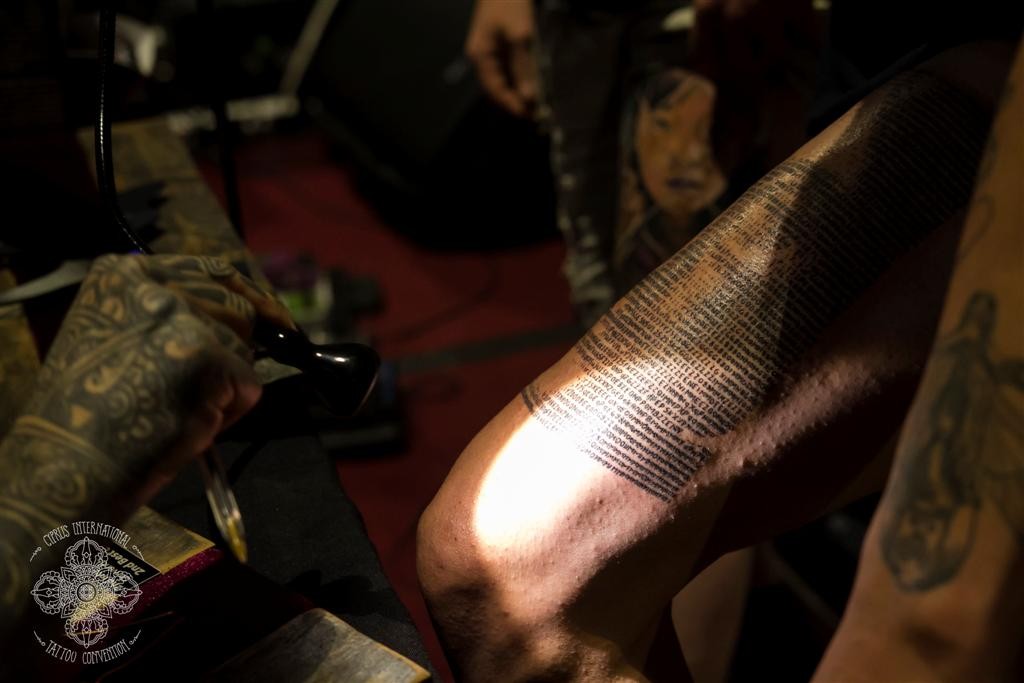 ---
Getting a tattoo
Lots of talented tattoo artists (100+) will bring their guns to this three-day event, and be on hand for scheduled appointments or customer walk-ups.
Research and contact the artist(s) you wish to get work from in advance. If you miss that opportunity, be at the convention first thing when the doors open on day 1 to try to get an appointment set up! Some of these artists can book the whole show in the first 30 minutes of the opening day. Don't let the chance slip by, you may never have another opportunity to get tattooed by them again; artists come in and drop out of the convention circuit all the time.
Unless you know which artist you want to get work on by, take your time from before, examine all the portfolios you can until you see someone with the talent to do what it is you want done.
Check all the attending artists & their contact details here: TATTOO ARTISTS 2019
Don't haggle. In spite of the circus-like atmosphere, conventions are not flea-markets, and the artists in attendance aren't junk-dealers or used car salesmen/women. They are professional craftspeople, with traveling expenses, who likely dropped a lot of money to come to your town and make their services available to those who want their work. If you don't think their price is in your range, thank them for their time and move on to another artist. After comparing quality and prices, you may be back!
Be prepared to leave a deposit. This one always seems to surprise some people. If you are making an appointment to get tattooed, and an artist has to take time in advance to draw up what you want, then they NEED a deposit for that preliminary work, and to guarantee your spot on a busy day at the show. They are there to do tattoos and there's only so many working hours in the day. The very last thing they need is to book a time slot and have a no-show.
Be on TIME for your appointment. And I'd say the same thing to the artists. Some people are notoriously late, some just simply move slow, but I don't think there's a valid excuse for not behaving like a professional, on time and ready to go at the time you agreed to start. It's disrespectful, and it goes both ways.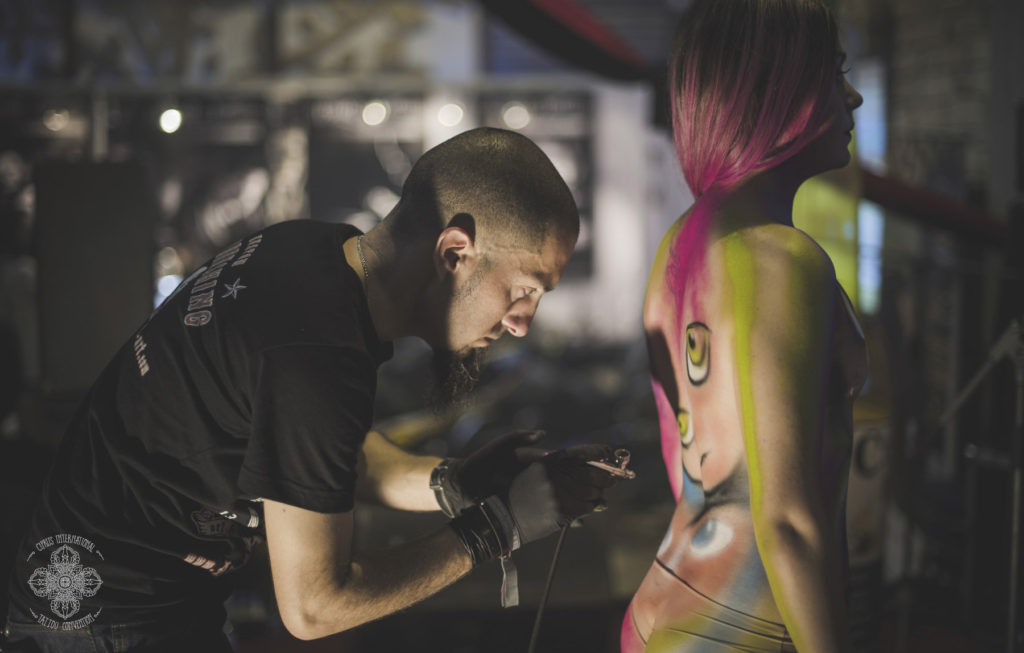 ---
Take in the sights
The convention kicks off at 1 p.m. Friday. Take your time and walk around, meet the artists and just get familiar with the atmosphere as well as the procedures. Entertainment continues throughout the day with Tattoo Competitions at 6 p.m as well as a unique performance by the Orgasmatrons at 21:00.
Saturday is full of contests, excitement and awesome entertainment. At 2:00 p.m., there is LIVE BODY AIRBRUSHING by Savvas Koureas 'ANEXITILON'. Tattoo competitions begin at 15:00 and continue till 9 p.m. Special dance performance by True Enforcers of Advance Movement at 18:15.
Later on, at 9 p.m, make sure that you will be present because is FUSE time!!! A band not to be missed!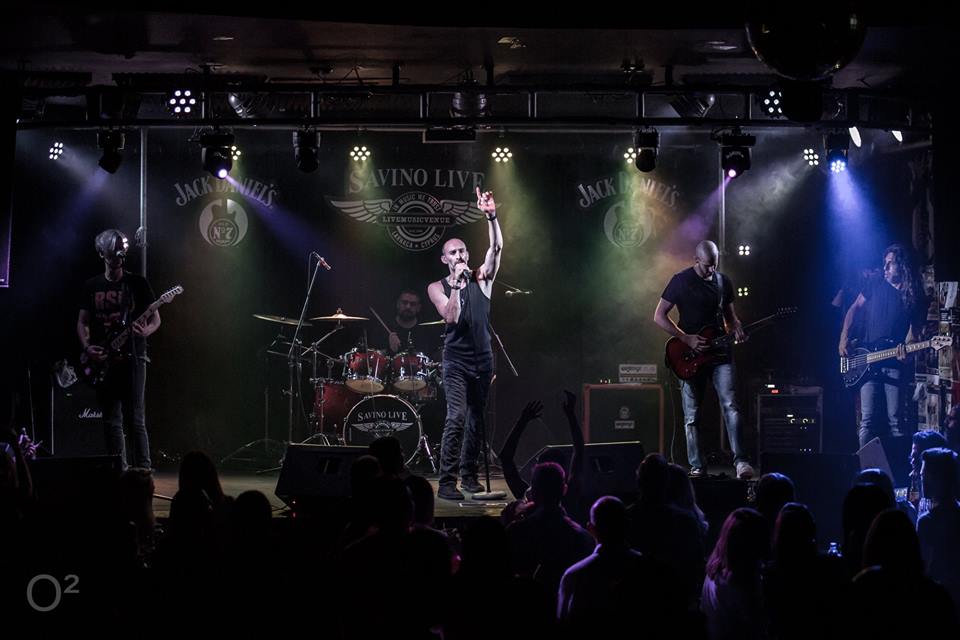 ---
Sunday follows and is a day with lots of competitions as well as the best of the show contest. Starting at 12:30 p.m with another LIVE BODY AIRBRUSHING. Do not miss the unique graffiti presentation by EDMON 1419 (2C Design Box). Tattoo competitions up next and reaching at the highlight of the night which is THE BEST OF THE SHOW tattoo competition where this is the last happening of the event. Be sure to be there to see the best of the best!!
The Ladderman LIVE performance is something not to be missed as well on Sundays schedule.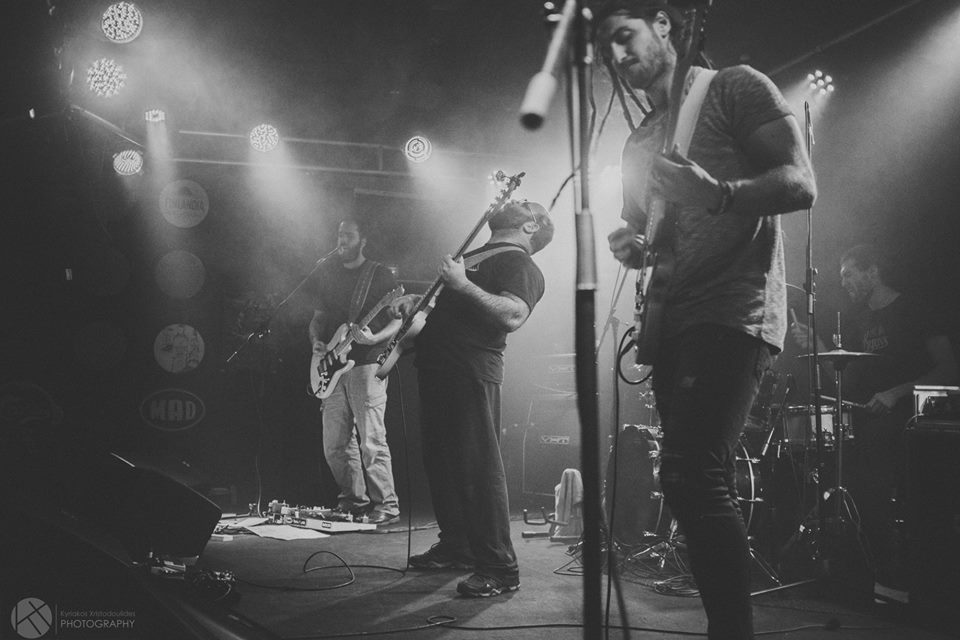 ---
Last but not least, DJ HONSTON G will be spinning all 3 days  and together with our lovely hostess Dena Kyriakides will create the appropriate atmosphere that fits perfectly for such an event!
---
For a full scheduled and more information about the convention, visit our:
Facebook CYPRUS INTERNATIONAL TATTOO CONVENTION & our Website https://cyprustattooconvention.com/