Catch this LIVE performance Saturday 1st of April at 14:00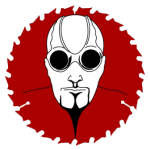 Once again, the artist Savvas Koureas (AnexitiloN) has been chosen to join us, presenting a unique full-body airbrushing performance on alternative styled models. This time, his 'Extravaganza Art Theater' show, filled with art improvisations, will unfold before a live audience.
Body Airbrushing is a kind of art commonly used for fantasy characters visualization and for temporary tattoo application, for filming, performances, photo-shootings and promotional campaigns. Body art, is one of the oldest ceremonial art forms initially seen in ancient tribes, becoming the forefather to tattooing.
More about the artist: www.anexitilon-art.com, | +357 99516799
---