What started off the back of a couch in a small apartment in Huntington Beach slowly grew into a movement. What sparked it all was some tattoo work with Nikko Hurtado and the subsequent first Tattoo Artist Series tee grew into a globally recognized brand known as the Sullen Art Collective.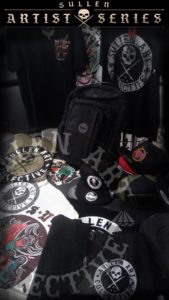 Over 200 artists have contributed since the brands inception in 2001.
With styles varying from Black and Grey fine line, bold traditional americana, and colorful realistic tattoo art. Sullen embodies the lifestyle of tattooing and honors its traditions.
Visit this years 7th International Tattoo Convention 2020 and get the chance to check some unique pieces.
Visit www.sullencyprus.online for more.
---