April 3rd to 5th 2015 are the days that the 2nd International Tattoo Convention will take place!
Venue is located in old town Limassol and is called «Richard and Berengaria».
This location is a unique indoor hall located next to the Carob Mill museum and between the Medieval Castle and the New Limassol Marina. 552 square meters.
>> 70 Tattooists & Piercers from allover the world!
>> Everyday activities such as body air brushes, fashionshows, martial arts presentations.
>> Tattoo competitions
>> Live bands & Performances.
>> Lots of surprises!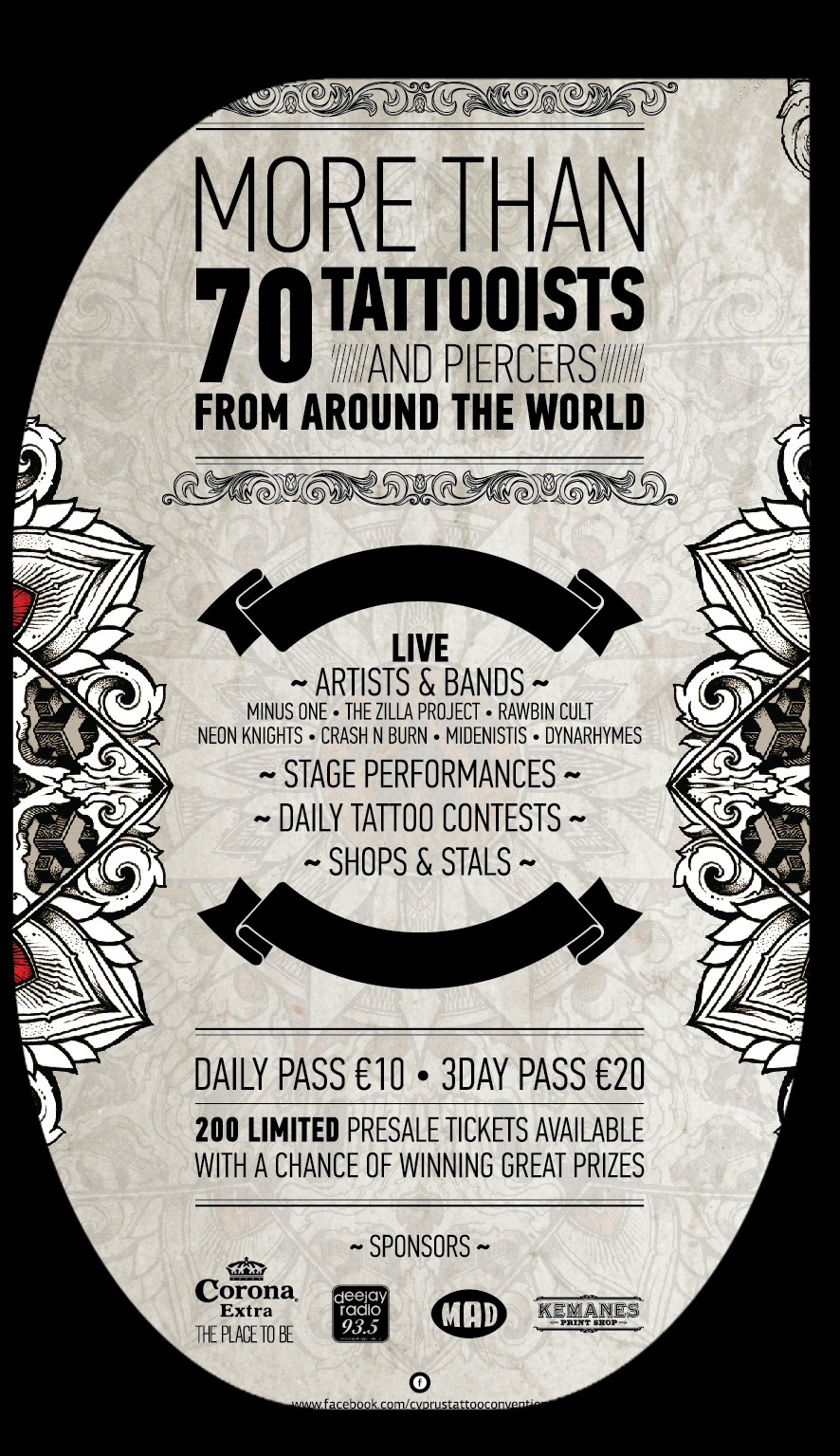 http://www.carobmill-restaurants.com/
https://www.facebook.com/cyprustattooconvention