Like the previous years, the airbrush artist Savvas Koureas (AnexitiloN) has been chosen to create some of the trophies for the Cyprus international Tattoo Convention. Savvas is a very talented artist, well known for his hyperrealistic and 'kustom' values, and responsible for a lot of amazing custom creations around Cyprus.
(2017) Pics & Videos
Trophies creation process, for the '4th Cyprus International Tattoo Convention' 2017. Freehand airbrush work on Harley Davidson cast tanks. The present trophies are specially designed for the 'Best of the Day' contest.
---
2016

---
2015
Trophies for the 'Realism' and the 'Black & Grey' contests.
---
2014
For the 'realism' category.
Trilogy title: 'facing death'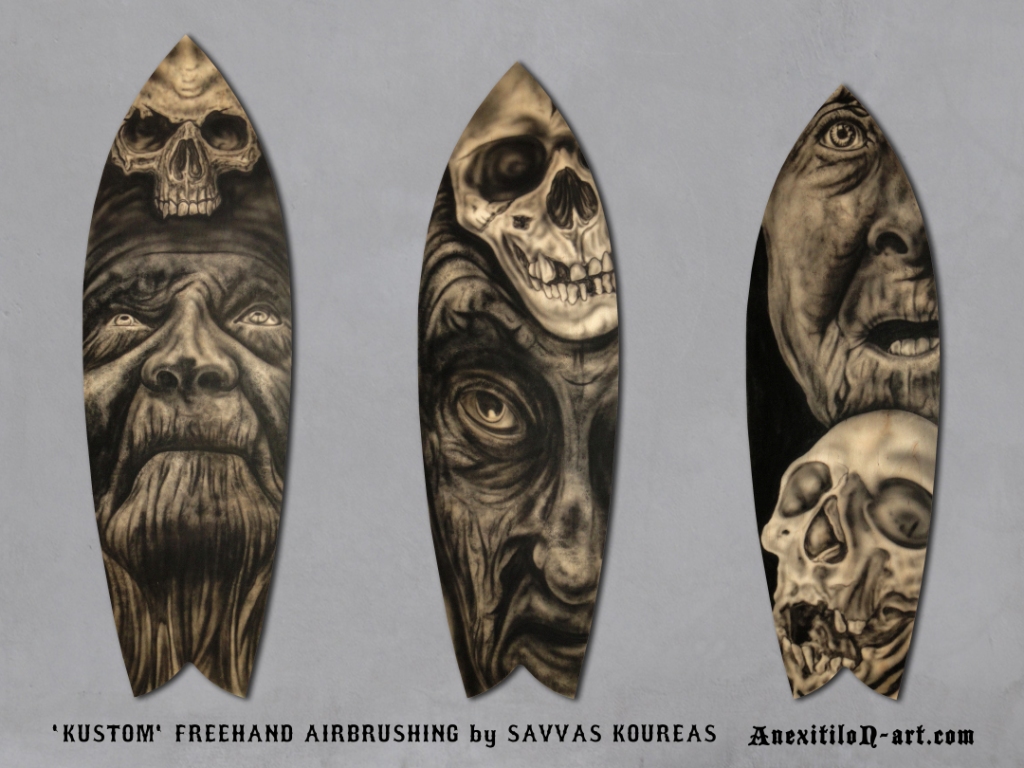 ---
Artist's Info:
T: +357 99516799